Scaling the world's first AI-enabled scent curation platform – Scentmate by dsm-firmenich
dsm-firmenich relied on our expertise to scale the world's first AI-based scent curation platform: Scentmate by dsm-firmenich. Optimising its search engine, training its team and achieving 99.95% stability of its system allowing them to boost its sales and customer loyalty.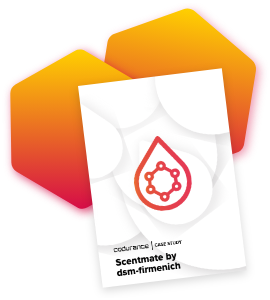 Codurance was a natural choice, being closely aligned with the culture we are trying to establish as well as being able to meet the significant demand for engineers in order to deliver.
I have no hesitation in recommending Codurance for any organisation looking to improve their culture of engineering excellence or in the delivery of high quality engineered solutions.
You're in good company

29 Sep 2023 - Ignacio Gonzalez
AWS OpenSearch: What and Why?
Humans are constantly producing data: applications and systems dumping information and recording issues about health checks of our systems and monitoring our applications. We are now living in a time ...
Learn More
Find out how Codurance can help your business