Scaling the world's first AI-enabled scent curation platform – Scentmate™
Firmenich relied on our expertise to scale the world's first AI-based scent curation platform: Scentmate™. Optimising its search engine, training its team and achieving 99.95% stability of its system allowing them to boost its sales and customer loyalty.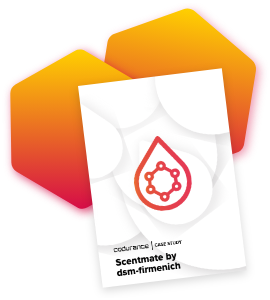 Codurance was a natural choice, being closely aligned with the culture we are trying to establish as well as being able to meet the significant demand for engineers in order to deliver.
I have no hesitation in recommending Codurance for any organisation looking to improve their culture of engineering excellence or in the delivery of high quality engineered solutions.
You're in good company

24 May 2023 - Sam Griffiths
Stop starting over: Crafting the art of product development
The AWS Developer Lounge is often present at large tech events such as DTX, providing a place for all sorts of interesting discussions to happen. Sometimes it might be a Coding Dojo, others a more ...
Learn More
Find out how Codurance can help your business