In episode 36 of Codurance Talks, our UK North Regional Director, Kirsten Osborn and Engagement Manager, Simon Shaw sit down with Jonathan Smart to discuss his community and book 'Sooner Safer Happier: antipatterns and patterns for business agility.'

In their conversation they talk about Jonathan's journey in setting up the Sooner Safer Happier community and his experience of integrating agile frameworks in organisations, plus they reflect on some of the key antipatterns and learnings from his book.
About Jonathan Smart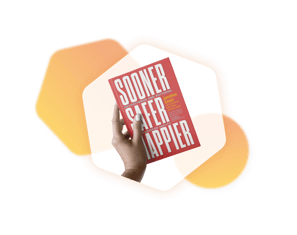 Jonathan Smart is a business agility practitioner, thought leader, and coach.
In Sooner Safer Happier, he reveals patterns and antipatterns to show how business leaders from every industry can help their organisations deliver better value sooner, safer, and happier through high levels of engagement, inclusion, and empowerment.


Learn more here: https://soonersaferhappier.com/book/